From the classic lounge stylings of Frank Sinatra and Dean Martin, to fun twists on popular modern hits, Double Down plays the songs you know and love. The band's original style fuses together their fresh, bold talents with a tribute to the songs of yesteryear.
Double Down gives the Rat Pack a swinging update for the new millennium. Their electrifying performance, tight sound and musical expertise allow them to move from hot jump-swing numbers to poignant ballads without missing a beat.
In addition to the old standards, Double Down dives into the songbook of today, bringing a unique twist to contemporary classics. From Billy Joel to Motorhead, from Nirvana to Usher, Double Down brings a classy lounge attitude to anything they get their hands on. Never content to rest on their laurels, Double Down is constantly adding new songs to their repertoire so every show stays fresh and their audience is always entertained.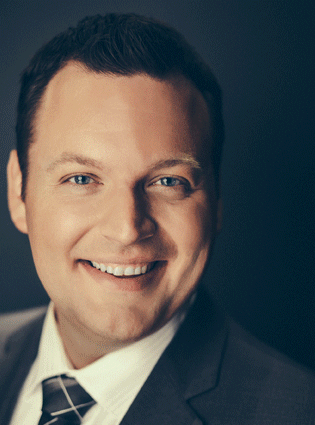 Bandleader John Kozan's vocal style is influenced by all the greats, from Frank Sinatra and Dean Martin, to Bobby Darin and Louis Prima – yet it remains uniquely his own.
As a trombonist, he has studied with such greats as Slide Hampton, Art Baron, and Conrad Herwig.
John has also been featured as a singer on HBO's The Sopranos.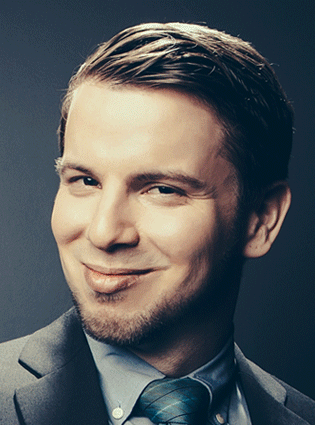 Kyle Schweizer is a New York City born artist with a wide musical palette and is a highly regarded performer, arranger and composer.  
He has performed on saxophone with Jack Wilkins, Angela Workman (former Raelette), Tony Middleton, Daniel Glass, Sarah Hayes, Tommy Grasso, Brother Joscephus, Avalon Jazz Band and many others.
He is also making waves as an arranger/composer, becoming more in-demand across musical genres.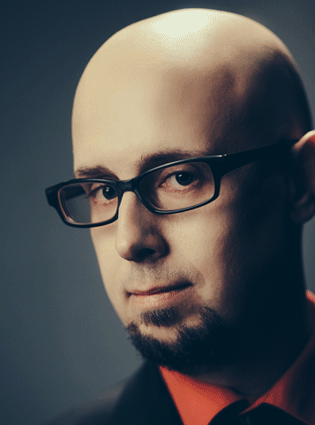 Though guitar is his primary instrument, Braden is a versatile multi-instrumentalist. If it has frets, he can play it.
He's played on off-Broadway shows and tours, numerous recording sessions, and with the likes of the Sopranos' Vincent Pastore, Daniel Glass, Charlie Lagond, and Harry Whitaker. He even sings for a 90's tribute act.
He also runs his own teaching studio called Prospect Guitar Lessons, instructing in guitar, bass, piano, mandolin, banjo, and ukulele to students of all ages.
When he's not teaching or playing, he's making cookies with his wife for their online bakery, Girl in the Little Red Kitchen Bake Shop.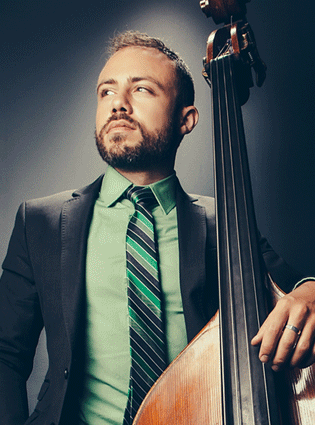 Adam Kabak has been playing double bass for 17 years. Originally from Kansas City, Missouri, he was the recipient of the Louis Armstrong Award and went on to study with alto saxophonist Bobby Watson at the University of Missouri in Kansas City as a Jazz and Classical Performance major.
As of 2008, he has called New York his home, performing jazz, funk, rock and R&B around the city and abroad in a variety of different projects. He has performed with greats such as Bobby Watson, Victor Lewis, Oleg Butman, Joey Morant, Jackie Williams, Claude "Fiddler" Williams, Logan Richardson, Billy Hart, Wynton Marsalis and George Cables.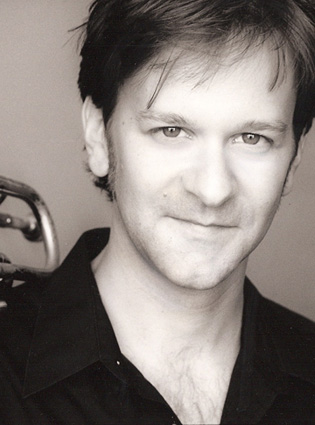 A native of New Jersey, Paul has been active on the New York City music scene since the late '90s, when he was a full time member of swing group Dem Brooklyn Bums. Since then, he has been heard on recordings with artists as diverse as Jewel, The Walkmen and R&B group The Impressions. In live performance, he has shared the stage with Mavis Staples, Sinead O'Connor, Cab Calloway, Aloe Blacc, and The Roots, among others. He continues to perform throughout the NYC area in a wide range of trumpet styles.
Paul is happy to be a part of Double Down since 2016, and continues to root yearly for a Mets return trip to the World Series.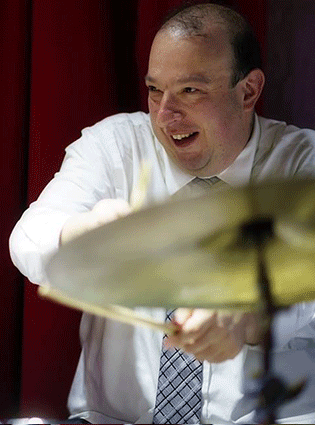 Hailing from Valley Stream, NY, Rich has been a professional drummer for over 25 years. After receiving a Masters degree from Manhattan School of Music in 1989 Rich has enjoyed a successful and varied career playing in almost every musical style with some of the worlds' greatest musicians. Some of these include Janis Siegel, Tommy Emmanuel, Frank Vignola and Bucky Pizzarelli, Liza Minelli, Jane Monheit, Ska legends The New York Citizens and Dem Brooklyn Bums amongst countless others.
Rich is very active on the Long Island music scene having played with Beatles tribute Strawberry Fields and Wonderous Stories . Rich is thrilled to also be the force that swings Double Down.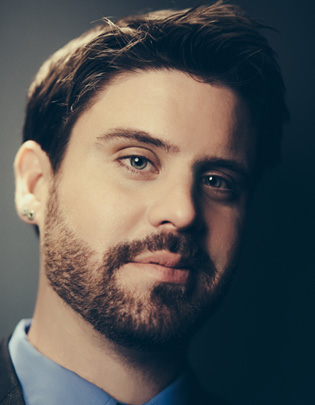 Clynt Yerkes is the son of a country-swing singer/guitarist and a classical flautist. At the age of 24, Yerkes was nominated for a Grammy award with his brethren from the UNT One O'Clock Lab Band. He continues to freelance in New York City. He is also a member of a large jazz ensemble called the MK Groove Orchestra.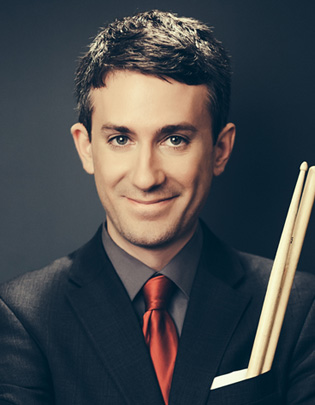 Alex Wyatt is a NY based drummer, composer, and all-around musician. He can be seen performing with jazz groups Pipeline, Salo, the Nitzan Gavrieli Trio, the Kenji Yoshitake Trio, Glue Gun Optimism, the Duane Park Quartet, singer/songwriter Blake Whyte, the Alex Wyatt Sextet, as well as with the indie band WYATT.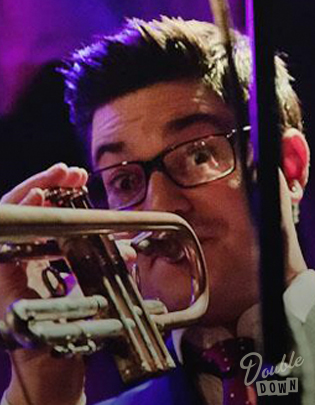 Tatum Greenblatt has been hailed by none other than Wynton Marsalis as one of his favorite young trumpet players. He has appeared with Mr. Marsalis, Joe Lovano, Jazz @ Lincoln Center, Christian McBride, and Alicia Keys.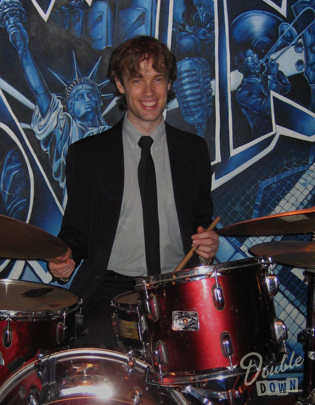 Jay Lepley spent his formative years playing in jazz combos and big bands. After traveling the world as part of a jazz band, Jay graduated from New York's New School University's Jazz Contemporary Music Program.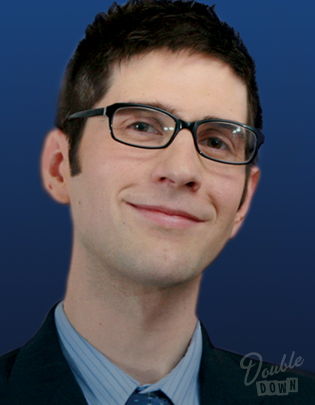 Benjamin Campbell replaced bassist Drew Edwards in August 2006, just in time to record the band's sophomore album, All In. Ben received a Bachelor of Music in Jazz Studies from USC in May 2003. He recieved a full scholarship to The Henry Mancini Institutein 2000 and Betty Carter's Jazz Ahead in 2004.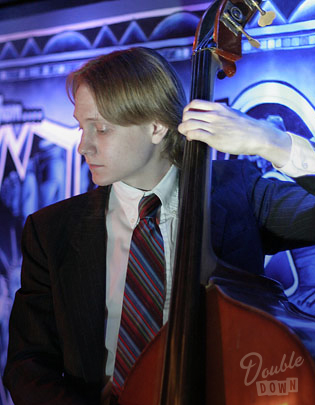 Drew Edwards plays with a passion that is unlike most young bassists today. He has performed at Birdland, Downtown Atlantic, Cafe Figaro and many other hot clubs in New York City.